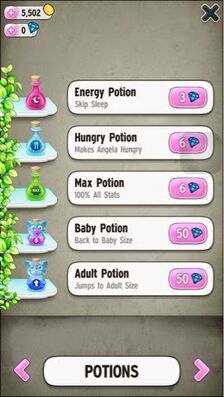 Food is what you feed Angela with on the app My Talking Angela. You can go to the Food shop by pressing the cart button and going to Food. There are 6 Places in the food area. Baby food, Fruits and Veggies, Sweets, Comfort Food, Seafood, and Potions.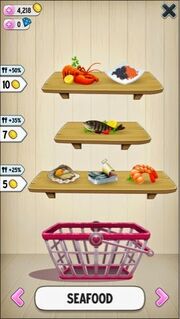 You can buy the food with coins (except for potions which are bought with gems). When you buy the food it drops into your shopping basket. Then when you go to her kitchen, it will be on the table. The food (not potions) fills up Angela's hunger. Certain foods fill her more, and they are more expensive.
Ad blocker interference detected!
Wikia is a free-to-use site that makes money from advertising. We have a modified experience for viewers using ad blockers

Wikia is not accessible if you've made further modifications. Remove the custom ad blocker rule(s) and the page will load as expected.